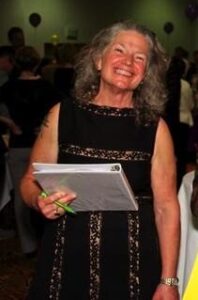 SIG member Carla Piluso received countless accolades for her accomplishments during her stellar career upon her recent retirement from public life.   In addition, the Pamplin Media Gresham Outlook devoted an entire page to tributes from the dozens of non-profit and service organizations (including SIG) she has touched over decades of public service and community activism.  Many SIG members participated in the annual October Gresham vigil to end domestic violence hosted by Carla.  We thank Carla for her work and community service that touched the lives of hundreds of thousands.
Multnomah County Commissioner and SIG member Lori Stegmann knows Carla well from years of work and community service.  Lori posted a personal thank you and pledge to carry on Carla's legacy.  Thank you, Lori, as you speak for all of us.
Read the full article here.