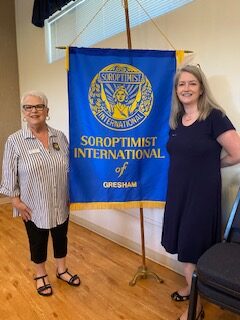 Best for Women is the meaning of the word "Soroptimist". Soroptimists are women at their best, helping other women and girls to be their best.
Soroptimist International of Gresham was chartered on September 10, 1977, and is part of an international volunteer organization. The mission is to help women and girls to live their dreams by providing access to the education and training needed to achieve economic empowerment.
Our "Live Your Dream: Education and Training Awards for Women" offers educational grants to women who are head of household and have overcome enormous personal obstacles. The "Dream It, Be It: Career Support for Girls" provides teen girls with tangible strategies to accomplish their career goals.
Celebrate The Power of Women
It's a gift we give to ourselves and an opportunity to help others in an environment of friendship, support and fun. We invite you to join us in membership. Together, we can make dreams come true!